Pension Wegerich
Pension Wegerich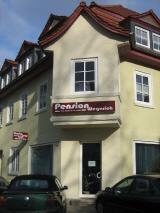 Click here on the side of our B&B.

Pension Wegerich

Are you looking for a suitable accommodation for your vacation or a cosy weekend?
Or after a sleeping facilities for the guests of your next family or company party?
What is the occasion for your search:

we in the Pension Wegerich are definitely right!

All rooms in our hotel are non smoking and have a private bathroom/WC or shower/WC. Each room is also a TV-set, radio alarm and telephone.
On each floor, a minibar is located in the hallway and throughout the House, you have a quick boarding connection via Wi-Fi.